Top Financial Blog
ProAct Traders was awarded a prestigious award as one of the top financial blogs in the world (we were #56) in 2016. click on the badge below to see the actual criteria.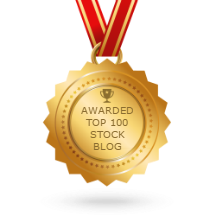 Fast Tracker Andrew H wins the Free Roll Forex Tournament!
June 12, 2014  Note:  when he won Andrew had only been trading for ten months with us.

Fast Tracker Mike N. won the FXCM "King of the Mini" three times
Fast Tracker Carl G. won the FXDD Trading contest in 2012
2013 we are a finalist in the Trader Planet Awards.
Note: in 2014 the awards were only given to those who took out ads with them, so we withdrew. 
This year the competition was much more crowded and filled with well known respected names from all the financial markets.  ProAct Traders came in 4th overall but once again #1 in Forex.  
We were the 2nd place winner in the Traders Planet Forex Charting Software for 2010 and finished second again for 2012!
 Our Fast Track Mentorship program received high marks also!
Why is our charting software so good?  Because it is Forex trading software created FOR traders BY traders!  With Built-in trade Setups for all types of markets ( Ranging , Reversing and Trending), built-in Forex target tools to "Let your winners run" and great entry setups it is no wonder we scored so high.  Additionally, we are a rules based award winning methodology that incorporates the time tested strategies of technical analysis.

Jerry Rankin, Co-Founder and VP Software Development
Jerry was President and owner of ROC Software.  A multi-million dollar software company. Jerry is the chief architect behind the ProAct charting technology.  After losing 80K with the tools that are still in the market, Jerry went to work to create the award winning ProAct Traders Forex trading software that we use to this day.  We have never had to optimize the system since 2006.  We are Momentum traders, trading only when we have harmony across multiple time frames to realistic targets.

Scott Barkley, Co-Founder, Mentor and President
Scott is an award winning Forex Trainer who has mentored students all over the world since 2003.  Scott has had one of his students win the FXCM " King Of The Mini" contest 3 times!  One of his students is now the chief trainer for a Internationally known Global Forex Training organization. Several of his students have gone on to be professional fund managers. 
Scott has won numerous awards for his training especially in Europe.  In addition, he has been a guest presenter for FXDD at venues around the world and is a sought after speaker in Eastern Europe at the University level - even sitting in for professors at times.
Scott is currently a Forex Analyst for:
Investing.com
MarketFy.com
FXStreet.com
"Trading Forex involves substantial risk, is not for every trader and only risk capital should be used."